Hillsboro Village sits right between Belmont and Vanderbilt University making it a hot bed for students to gather. The main street, where 21st turns into Hillsboro, contains funky boutiques, bars, restaurants, and one of Nashville's only independent theatres "The Belcourt". Surrounded by single family and apartment housing this urban neighborhood is always bustling. There is a mix of office product along 21st Ave and Hillsboro with predominantly retail space with small pockets of commercial office space.
Brents Herron, Tenant Advisor
"The options in the area are typically small office space that can be great for startups or small businesses - when you can find it!"
You can Click Here to discuss your search.
Client Spotlight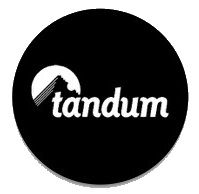 Tandum - Your Event. Your Experience.
"Our startup is incredibly grateful to have found such knowledgeable, detail-oriented, responsive and downright great guys to help us through the process. If you are a new or existing business looking for office space in Nashville, I would urge you to strongly consider using TenantBase as your search partner. Highest recommendation."
- Pete Peterson, VP